Personal
Jose C Gomez on July 1st, 2014
So it turns out that the DB for this blog had been filled up by a runaway plugin. So no one could comment or do much on here. This has been fixed… I guess I would have known this happened a long time ago if I posted more often. Oh well! Sorry guys!
Jose C Gomez on May 23rd, 2011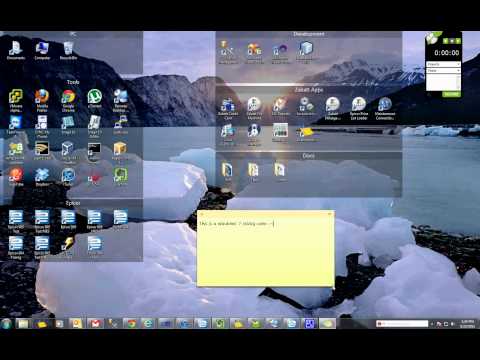 Update 2/22/2013 Since EverNote has changed the authentication mechanism, this will no longer work as is. An update may be released some day. But as of now it does not work. Update 6/6/2011:New Version Released Minor Bug Fixes Update 6/2/2011:  New Version Released Application will automatically update next time it is launched. Added ability to […]
Continue reading about ESticky Note built on the Evernote® platform
Jose C Gomez on November 23rd, 2010
As many of you I am tired of paying too much for cable television. We currently pay 150$ a month of cable and internet something which I find outrageous. So the plan is to go completely over the top. I am going to blog here about the experience and about how much money we are or […]
Jose C Gomez on December 26th, 2009
Jose C Gomez on July 8th, 2009
On July 7 google posted the following on their official blog. It's been an exciting nine months since we launched the Google Chrome browser. Already, over 30 million people use it regularly. We designed Google Chrome for people who live on the web — searching for information, checking email, catching up on the news, shopping […]
Jose C Gomez on June 8th, 2009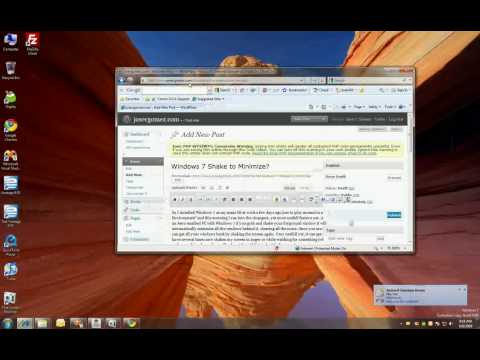 So I installed Windows 7 as my main OS at work a few days ago just to play around in a "Production Environment" and this morning I ran into the strangest, yet most useful feature yet. Apparently in an Aero enabled PC with Windows 7 if you grab and shake your foreground window it will […]
Jose C Gomez on March 3rd, 2009
I really haven't had much time to update lately. I am busy with work and the wedding plans and somehow this keeps getting pushed aside. I will try to make more time to update. I got several topics I'd like to cover, things I've ran across and I think deserve some attention. But right now […]
Jose C Gomez on January 19th, 2009
I am now officially engaged to my beautiful bride Annie, I am lucky to have her and I can't wait to spend the rest of my life with her. She is the best thing that ever happened to me and I pray that God will bless out marriage.